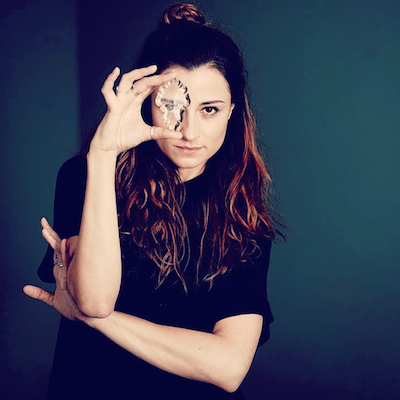 Ania Rybacka SOLO - The Art Of Escapism
Ania Rybacka is a polish singer and improviser awarded on international vocal competitions in Finland, Poland, Germany and Turkey for story telling and creativity. For last 4 years she's been living in Denmark and performing with her own projects as well as singing for Danish Radio Big Band, Odense Symphony Orchestra, Adam Rudolph's and Kresten Osgood's orchestras, among many others. She has recently released an album 'Synesthesia' with her band Sphere (Hevhetia label).
Ania Rybacka's solo performances are known for intensity, creativity and artistic honesty. Her voice, playing with effects and loops, shapes in different forms, freely moving on dimensions of light, structure and power. Dream-like soundscapes and surprising instant stories take the listener for a journey in an escapist experience.
➜ Purity of Sound
➜ Dato: 12/04/2015, at 19:00
✉ Addresse:
Dome of Visions
Søren Kierkegaards Plads, 1016 København